Sarah Geronimo and John Lloyd Cruz didn't just have the chemistry or the magical tandem, but has the capacity to turn their love team to a really huge hit! Last year, SM cinemas declared their last movie together, 'A Very Special Love' to be the No. 1 Box-Office Film of 2008. That statement really speaks a lot about these two, John Lloyd to be the leader among the pinoy leading men and Sarah as the most promising lead actress of this season.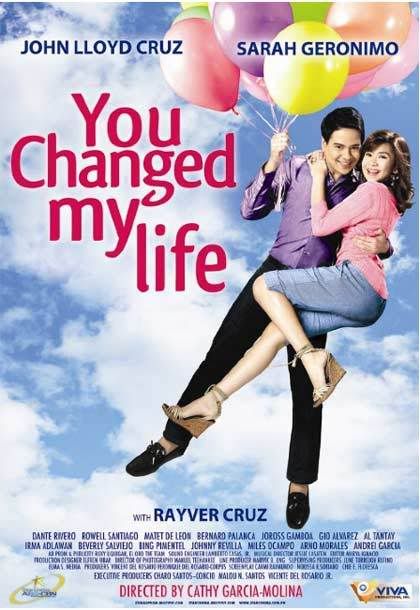 Of course, that'll put more pressure on this two specially making a sequel, 'You Changed My Life.' A part two of something really special won't let this one to take flight of criticisms or even the smallest comparison. It has the expectation of at least making the same sold tickets or better yet, to top it far more!
What would make this film take your breath away is not just the couple themselves, but the story that made them look and even feel better as a couple. The twists, the inclusion of Rayver Cruz's character, the much awaited kissing scenes (if there would be any? 😉 ) and the 'power hug' are just a few things you don't want to miss. The movie is directed by Cathy Garcia-Molina under Star Cinema. Premier's tomorrow night, February 24 at SM Megamall, Cinemas 9 and 10.
Enjoy the movie guys!