Marian Rivera is all dolled up in a hot pink mini dress as Preview Fashion Magazine celebrates its 19th Anniversary together with Barbie's 50th birthday.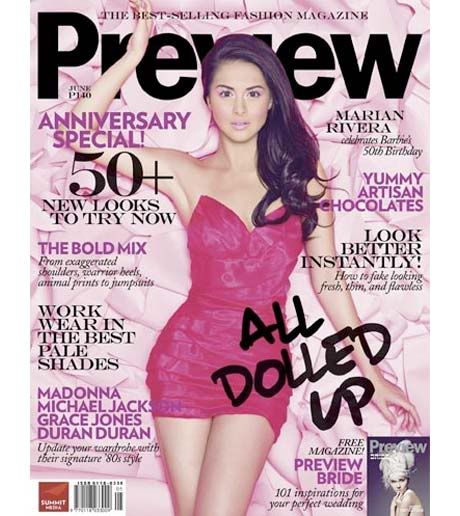 Barbie dolls are not just for kids but even for youngsters and adults who grew up playing with them. It's like bringing out the creative juice and fashion sense early on when they're still young. So just before Marian plays Darna in sexy red and metallic gold, maybe it's just a good idea to dress her up in pretty pink first.
So, what more can you get out of the mag? There's a hefty list of "50+ New Looks To Try On," "Yummy Artisan Chocolates," "The Bold Mix," "Work Wear in the Best Pale Shades" and a cool freebie of Preview Bride magazine!