It was about 12 midnight that Francis Magalona's necrological services ended last evening at Christ the King Chapel. Eulogies were said in memory of what they have seen Francis both on how he lived his life and how he accepted his final hour before he died.
Michael V. is one of the privileged close friend who actually witnessed how Francis fought and how he gladly let go. Una, Nicolo, Maxene, Frank, Saab, Elmo and his wife Pia expressed their deepest gratitude of how great their father about raising them up to pursue their dreams, their passion and to be very strong especially during times of trials.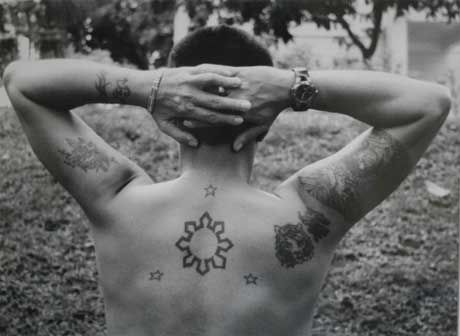 Francis was carried afterwards to the crematory at La Funeraria Paz by 2am finishing just before 6am. He was brought back to Christ the King to have a mass and was finally buried at Loyola Memorial Park Marikina at 1pm.
This may seem to be Francis' last but we all know that his legacy has just began. It was a Happy Battle indeed. Thanks and farewell Francis M!