Justine Timberlake is one of the few music icons that's been too elusive to dawn the country. However, the guys behind getting the two Davids of American Idol Season 7, David Cook and David Archuleta will shun everything else just to finally bring here Justin Timberlake Live in Manila.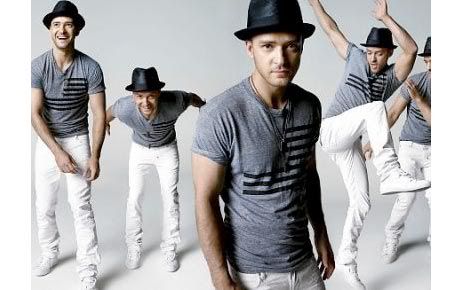 The Fearless Production of Jomari Yllana and Ronald Singson has been getting Philippine fans pumped up everytime for a couple of concerts now. The first one's with Pops Fernandez and Martin Nievera's sort of 're-uniting concert' and the latest was the fusion of American Idol 7's Cook and Archuleta.
The coming of Justin Timberlake's first heard from Anjo Yllana's Cool Center back in GMA-7's show and fans just love surprises like these. Even Charice Pempengco said back in her third appearance with The Oprah Winfrey Show in performing her first US single 'A Note To God' that her next dream is to dance and sing with Justin Timberlake.
As of now, the production's at the works and we'll just wait for the date and the place. So better get ready cause tickets may just fly away in a second without even noticing it's been there. 😉