Kris Allen, the Acoustic Rocker finally wins American Idol Season 8, the most coveted and most anticipated talent search in the US that just garnered almost 100 million votes!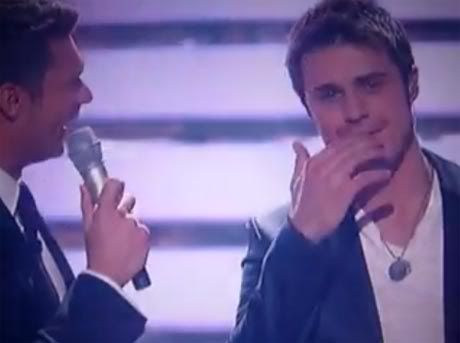 Kris Allen is the 'underdog' in the Adam Lambert VS Kris Allen showdown. However he came out as a powerful force to reckon, the 'Dark Horse' that swayed the masses into a great following. What charm and creativity and greatness can actually touch millions of hearts and minds like that? Whew… When Ryan Seacrest break in to him that he just won American Idol Season 8, Allen was just so unbelievably surprised, "It feels good man but Adam deserves this. I'm sorry i don't even know how to feel right now, this is crazy. Thank you so much!"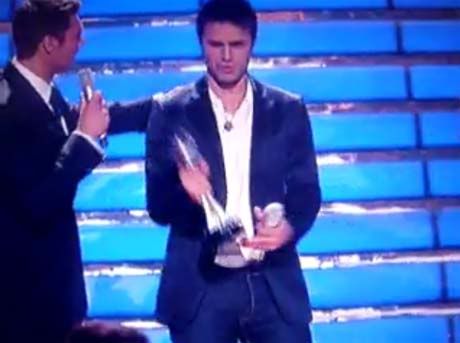 Kris and Adam battled it off in three rounds of spectacular performances in American Idol's Season 8 Finale. In round 1, Adam Lambert performed again his maddening interpretation of "Mad World" by Tears For Fears while Kris Allen sang his spirit-awakening version of "Ain't No Sunshine" by Bill Withers.
In the second round, Lambert rolled out iconic in his rendition of "A Change Is Gonna Come" by Sam Cooke. Allen gets to play soulfully "What's Going On" by Marvin Gaye. In the final round, Adam 'the glam rocker' and Kris 'the acoustic rocker' both rendered a different version of "No Boundaries."
Kris Allen right now lines up with the roster of the greats and the champions of American Idol: David Cook, Kelly Clarkson, Ruben Studdard, Fantasia Barrino, Carrie Underwood, Taylor Hicks and Jordin Sparks.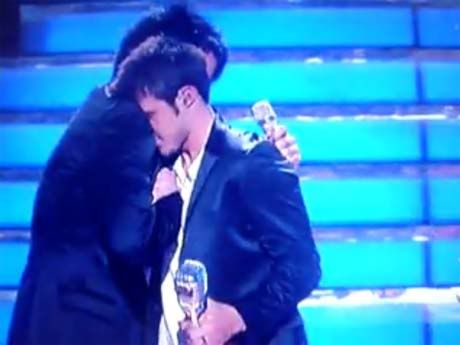 Videos of Adam Lambert VS Kris Allen showdown and performances can be watched and be downloadable in You Tube links and site.