Manny Pacquiao beats and wins fight over Ricky Hatton! As of today, Manny "Pacman" Pacquiao is the country's greatest fighter that just fought the fight of his life!
The Ricky "Hitman" Hatton VS Manny "Pacman" Pacquiao just ended at the MGM Grand, Las Vegas, USA this May 2, 2009 (May 3, 2009 – Philippines time). The crowd's just shouting and yelling and screaming witnessing the Greatest Fight ever to dawn the world.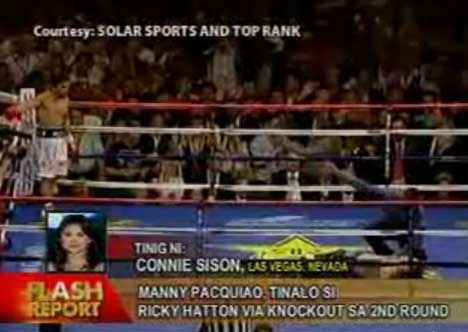 Two quick rounds and Hatton was out of the game! It took Hatton at least 5 mins to get up from a clear disappointment. The British fans had their moment of silence hoping that Hatton's just alright. It's really a good, well respected fight for both of the champs.But only has to emerge as the Ultimate Winner.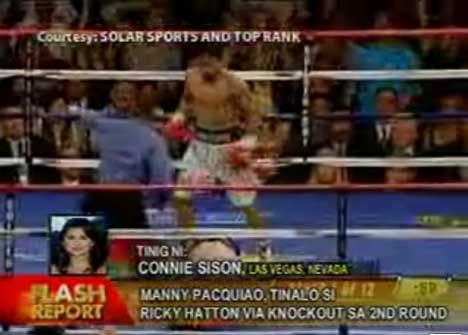 What a performance from our Pambansang Kamao! We're all proud of you People's Champ Manny "Pacman" Pacquiao!