FHM Philippines sets their cover sizzling hot with Jennylyn Mercado this November 2009.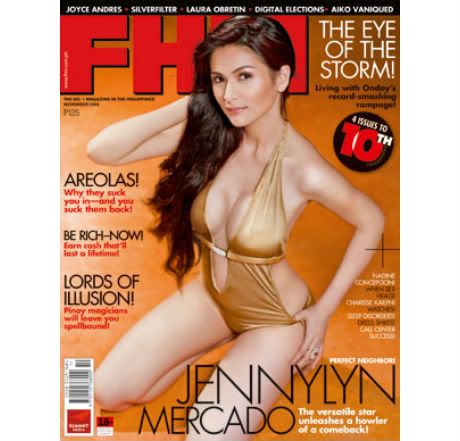 Jennylyn's gracing their cover the second time around, with her first last January 2008. Now, she takes on the cover as 'The Versatile Star Unleashes a howler of a comeback!' FHM also adds some features on Areolas! Why they suck you in – and you suck them back!
There's more to read besides hot momma Jennylyn here in their mag, though. They're giving you the Lords of Illusion! Pinoy magicians will leave you spellbound! and Be Rich-Now! Earn cash that'll last a lifetime!
Get your copy while still available on your favorite magazine stands!